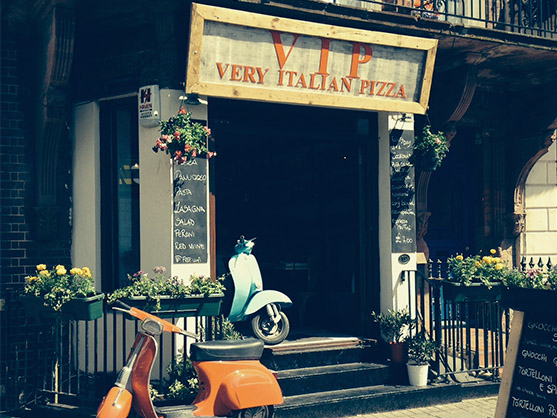 Menu
Drinks & Dessert
Opening time
Brighton opening time
Monday to Sunday 12:00pm till 10:30pm
Book a table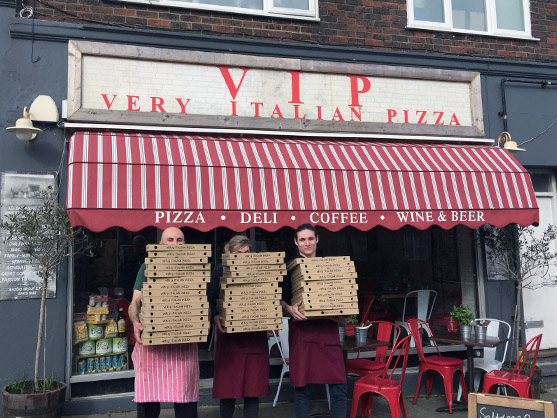 Menu
Drinks & Dessert
Opening time
Saltdean opening time
Tuesday close.
Wednesday to Monday 5:00pm till 10:00pm
Book a table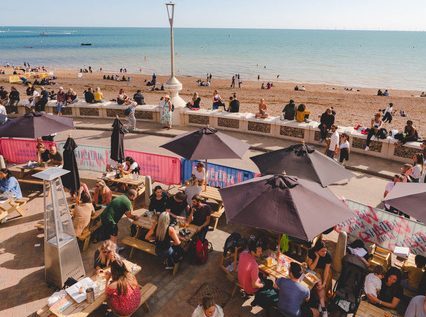 Menu
Opening time
Shelter Hall opening time
Monday to Sunday 11:00am till 11:30pm
Go to website
Book a table
DELIVERING FOOD IS OUR PASSION
From the moment we receive your order our chefs get busy cooking an authentic, tasty and Neapolitan meal.
Everything is prepared using the best ingredient that we can find.
It is carefully packed and given to our riders, who have the responsibility to make sure that your food arrives at your door hot and as soon is possible. To reach customers further away from our kitchen the distance can compromise the quality of our food. Unfortunately sometimes things can happen.
Usually the delivery time will be between 20 and 30 minutes, but during peak times, when we are very busy, it might take up to 1 hour, but please don't quote us on that, our chefs do their best!
All delivery are carried in heated bags but on very cold evenings it can be hard to keep the food pipping hot.
We have a large selection of pizzas and you can build your own, but please remember that adding too many toppings can make a pizza become soggy.
Your feedback is a vital to our success. We listen and take action. Most feedback is constructive, fair, and important to us and we value that, but occasionally it's not, sometimes it is unrealistic.
Remember, a pizza delivered will never be the same as one coming straight from our oven to your restaurant table.